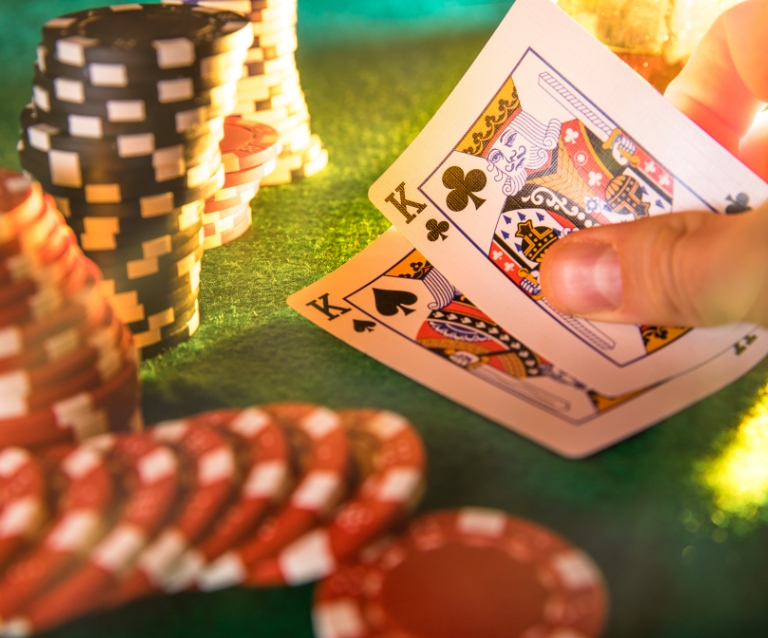 What is a casino party?
A casino party (sometimes called a Casino Night or a Monte Carlo Night) is a themed event and social gathering that recreates the atmosphere and experience of a real casino without any actual gambling taking place. Instead, the games are played with chips – a.k.a "funny money" – that have no cash value and are used for entertainment purposes only. The key elements of a casino party include:
Casino Games: The centerpiece of a casino party is the casino games themselves. Popular games include blackjack, poker ("texas hold 'em"), roulette, and craps. These games are set up with funny money or chips, and guests can try their luck without risking real money. Professional dealers are often hired to teach the games and ensure they are conducted properly.
Decorations: Essential to creating the ambiance of a real casino, decorations often include banners, tablecloths, and signage featuring popular casino themes and motifs.
Funny money or Chips: Instead of using real money, guests are typically provided with funny money or chips at the start of the event. They can use these tokens to place bets and play casino games. At the end of the event, players can exchange their winnings for prizes or enter into raffles or auctions.
Prizes: Casino parties often feature prizes or giveaways to add excitement and motivation for guests to participate in the games. Prizes can range from small items like gift cards to more significant prizes for the top winners.
Entertainment: In addition to the casino games, casino parties may offer additional entertainment options like live music, a DJ, or other forms of entertainment to keep guests engaged and entertained.
Food and Drinks: As with any good party, food and drinks are usually provided. This can range from simple snacks and finger foods to a full-on buffet or catering, depending on the size and formality of the event.
Dress Code: Some casino parties encourage guests to dress in formal attire, similar to what you might wear to a real casino. Others may have a more relaxed dress code, depending on the theme and atmosphere.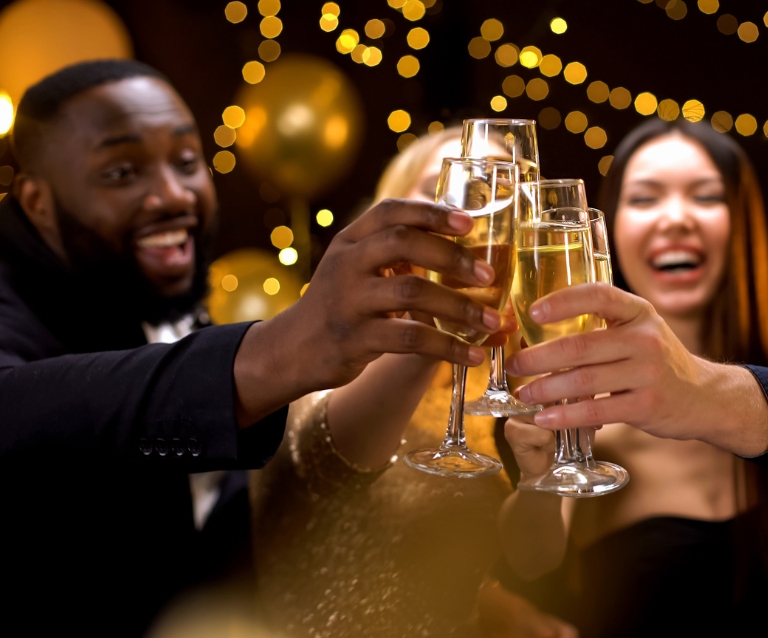 Why do casino parties make good corporate events?
A report by Randstad shows that 90% of employees prefer not to go to company parties. This is because company parties are often too formal or boring. Employees feel that they can't relax, so they often arrive feeling stressed and leave feeling like they wasted their time. Casino parties, on the other hand, are an excellent option for corporate events for several reasons:
Engagement and Morale: When employees feel valued, they are more likely to be engaged and motivated at work, which saves companies money. Businesses are estimated to lose about $500 billion every year due to low employee engagement. That's why it's important to put on fun events like casino parties. They're an effective way to recognize and appreciate employees for their hard work and dedication. You can even incorporate recognition awards or special prizes to acknowledge outstanding performance or milestones within the company.
Strategy: An article by Harvard Business Review emphasizes that games "can help corporations build strategic skills in a timely, cost effective, and focused manner—a critical capability in today's dynamic business environments. It's time to break the taboo and get serious about play." So while you're keeping employees engaged by putting on a casino party, you're also potentially boosting their skills through card playing (and getting some ROI)!
Team Building: Casino parties encourage interaction and socialization among employees. They provide an opportunity for employees to bond with colleagues they may not interact with regularly in a relaxed, fun environment. The friendly competition and shared experiences can fuel team camaraderie. That's why one of our special offerings at 21 Fun includes team building, but any casino event can help foster it!
Stress Relief: Work-related stress is a common issue in many corporate settings. Casino parties provide employees with an opportunity to unwind, relieve stress, and recharge. This can lead to increased productivity and a more positive attitude toward work.
Inclusivity: Casino parties are inclusive and suitable for a wide range of people, regardless of their age or skill level. Casino games are typically easy to learn, so everyone can participate.
Unique Experience: Casino parties offer a unique and memorable experience that sets them apart from typical corporate gatherings. This novelty can make employees look forward to company events and create a positive impression of the organization.
Flexibility: Casino parties can be tailored to suit the needs and preferences of your employees. You can customize the event by choosing specific casino games, themes, and entertainment options that align with your corporate culture and the tastes of your workforce.
Fundraising Opportunities: If your corporate event is also a fundraiser for a charitable cause, a casino theme can encourage employees to participate and contribute, as it combines entertainment with a philanthropic purpose.
Positive Feedback: Employees are likely to appreciate the effort put into organizing a casino party, and positive feedback from employees can boost the company's reputation as an employer that cares about its workforce.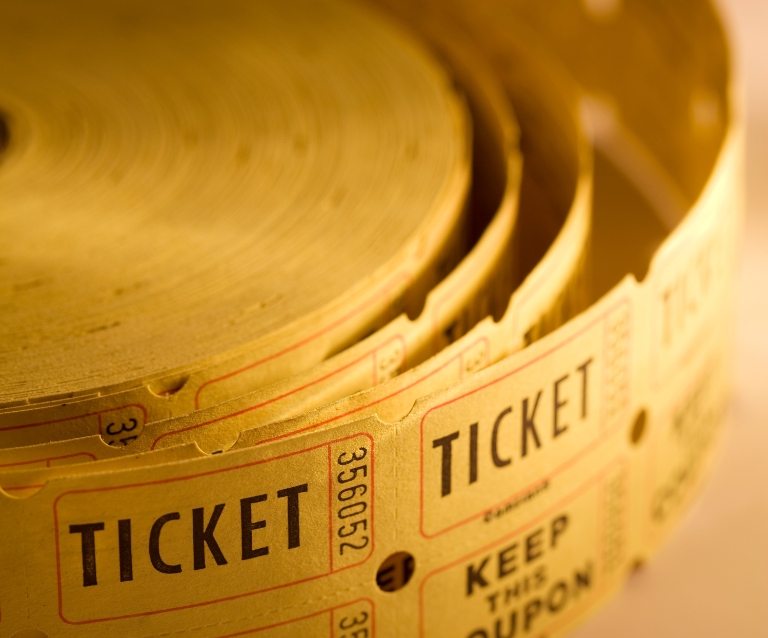 Before you plan anything:
Understand federal, state, and local laws when it comes to private casino parties. As a general rule of thumb, cash and cash equivalents (such as gift cards) should not be used. Emphasize the use of chips and "funny money" rather than real currency during the event. This helps maintain the entertaining nature of the games and keeps you in compliance with gambling regulations. Additionally, if you intend to serve alcohol at your event with minors in attendance, be sure you have a system in place to check IDs.
What can you win at a casino party?
Even in the absence of real gambling, winning is still a thrilling part of any casino party. Though you can't give away cash or a cash equivalent, the spectrum of prizes can vary widely, from a relaxing Caribbean getaway to a tasty chicken dinner (see what we did there?). At 21 Fun, we make things even more exciting by offering a free gaming certificate with your first booking, good for three hours of premiere Blackjack fun, including a table and dealer!
How are prizes distributed at a casino party?
There are typically four ways you'll see prizes distributed at a casino party:
High Tally: These prizes are awarded to individuals who achieve the highest chip totals or winnings. For example, in a poker tournament, the person with the most funny money or chips at the end of a designated time period may be declared the winner and receive a high tally prize. This is a great option if your employees enjoy a more competitive atmosphere.
Raffle Drawing: These types of prizes are distributed through a random drawing. Typically the way this works is participants can exchange their chips at the end of the night for raffle tickets - generally 1 raffle ticket for every $100 in casino chips. Raffle drawings are a way to provide everyone with a chance to win, regardless of their gaming performance, making it the best option for less competitive employees.
Prize Draft: A prize draft is a less common method of prize distribution. In a prize draft, participants take turns selecting prizes in a predetermined order. The order in which participants choose prizes can be determined by various factors, such as their performance in casino games or a random drawing. Each person selects one prize at a time until all prizes have been claimed. This approach can add an element of strategy and competition to the prize distribution process, especially if you group employees together, making it a great team-building option.
Your Casino Party Plan Checklist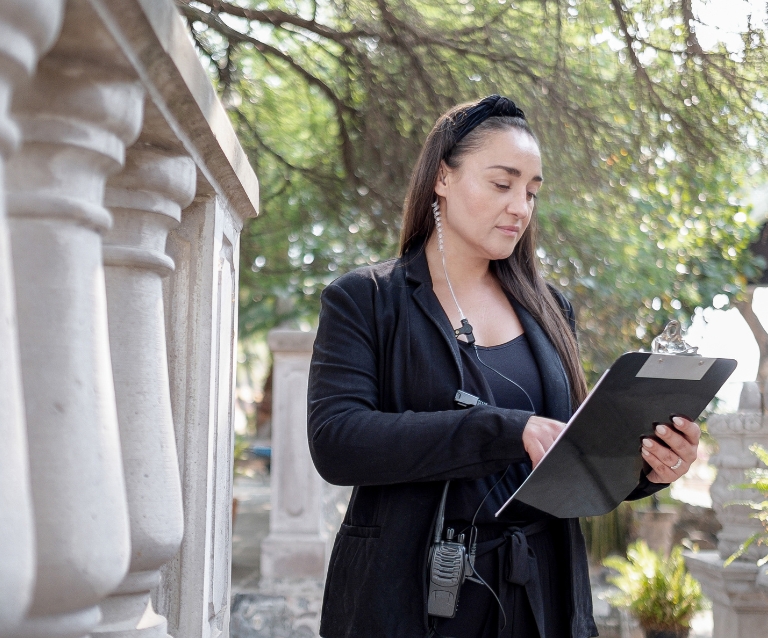 Stage One: Pre-Planning (8 Weeks Before the Event)
Pre-planning is a crucial phase in organizing a successful Casino Party, and it should ideally begin at least eight weeks before the event. During this time, you'll need to consider several key variables to ensure everything runs smoothly on the big night:
1. Budget:
To avoid breaking the bank, set a reasonable budget to ensure you don't overspend. Consider how much your company can comfortably allocate for this event without straining finances. Want to know how much a casino party costs? Compare our package prices here.
With a limited budget, focus on the essentials like card tables, basic decorations, and simple food and drinks. Get creative with DIY decorations to save on costs.
If you have a larger budget, you can go all out with premium decorations, a variety of games, and top-notch catering. Consider hiring professional entertainers or renting a luxurious venue.
2. Guest List:
Create a list of employees and guests you plan to invite. Knowing the number of attendees is essential for budgeting, as it directly affects catering, seating, and space requirements.
Consider whether you want to invite employees only or include family and friends as well. Be mindful of your budget and venue capacity when expanding the guest list.
3. Venue:
Decide on the venue for your casino party. Hosting it at the office can be cost-effective, as it eliminates rental expenses. However, consider whether the space can comfortably accommodate your guest list and activities.
Alternatively, you can rent a different location, such as a banquet hall or event space. For an authentic experience, you might even choose to rent out an actual casino if your budget can swing it.
4. Date:
Select a suitable date for the event. Weekends are often the best choice, as they allow employees to relax and enjoy without the worry of work the next day.
If the Casino Party is a fundraiser, consider scheduling it after payday to ensure attendees have extra money to spend on activities.
5. Transportation (if serving alcohol):
If you have the resources and want to show your employees you truly care, it can go a long way to prioritize their safety by arranging for transportation options, such as designated drivers, shuttle services, or rideshare credits. Make it clear why you're doing it, emphasizing your commitment to their well-being.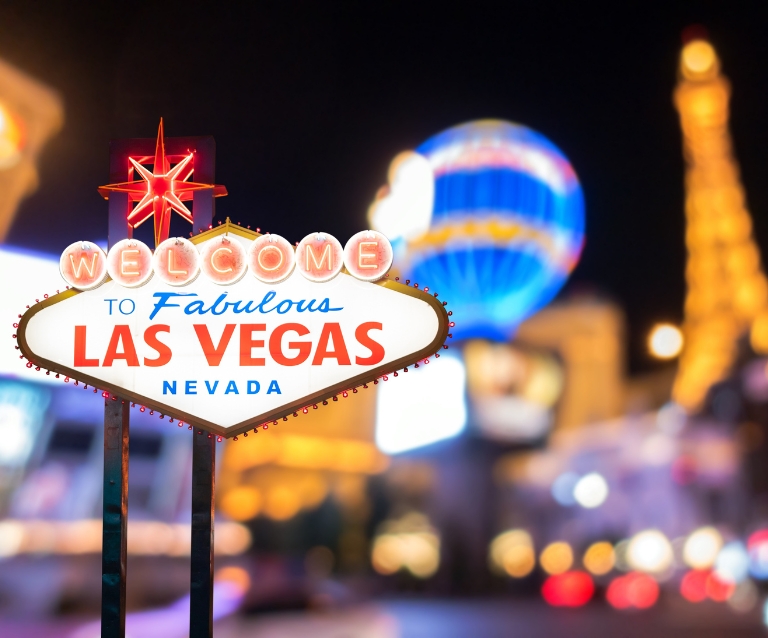 Stage Two: Planning (6 Weeks Before the Event)
Now that you've completed the pre-planning phase, you can start working on the fun stuff. With six weeks to go, you'll want to focus on the following key tasks:
1. Pick a Theme:
Choose a theme that will set the tone for your Casino Party. Popular options include:
Las Vegas: Capture the spirit of the famous Las Vegas Strip with bright lights, iconic casino signs, and a bustling casino atmosphere. Guests can come dressed in their best Vegas-style attire.
James Bond/Casino Royale: Emulate the sophistication of the legendary spy with a James Bond-themed party. Encourage guests to dress in formal attire, serve martinis (shaken, not stirred), and set up casino tables for high-stakes gambling.
Great Gatsby/Roaring 20s: Transport your guests to the extravagant world of the Roaring Twenties with art deco decor, flapper dresses, jazz music, and a touch of vintage glamor.
Monte Carlo: Create a luxurious European casino experience with a touch of French Riviera elegance. Encourage upscale, chic attire and decorate with a European flair.
But you can also think outside of the box with fun options like:
Around the World Casino: Take your guests on a global casino tour with decorations and games inspired by different countries and cultures, creating an international casino experience.
Hollywood Casino: Combine the glitz and glamor of Hollywood with the excitement of a casino night. Guests can come dressed as their favorite movie stars, and you can set up a red carpet entrance.
80s Retro Casino: Take a trip back in time to the 1980s with neon lights, retro arcade games, and a soundtrack of '80s hits. Encourage guests to dress in '80s fashion.
Casino in Space: Create a futuristic casino theme set in outer space with space-age props, futuristic cocktails, and sci-fi or space-themed attire.
The theme will guide your decorations, dress code, and overall ambiance, so select one that aligns with your company culture and the preferences of your attendees.
2. Choose the Games:
Select a variety of casino games to offer entertainment for guests of all skill levels. Consider classics like:
Blackjack: A card game where players aim to beat the dealer's hand without going over 21.
Poker (Texas Hold 'em): A popular card game with various betting rounds and community cards.
Roulette: A game of chance where players bet on the outcome of a spinning wheel.
Craps: A dice game where participants wager on the outcome of the roll.
3. Hire the Dealers:
To provide an authentic casino experience, hire professional dealers who are knowledgeable about the chosen games. At 21 Fun, our dealers are carefully selected and undergo professional casino dealer training. They are skilled, friendly, and knowledgeable, ensuring an authentic and enjoyable gaming experience for all your guests.
4. Rent the Gaming Tables:
That's right – you can impress your guests with real casino-grade tables by renting them for your event! A good rule of thumb is to rent one blackjack or poker table for every 10-15 guests. At 21 Fun, we have tables available for these games and more: craps, baccarat, roulette, and even money wheels!
5. Choose a Caterer:
When working with a caterer, opt for easy-to-eat and non-greasy/sticky finger foods like sliders, mini tacos, and sushi rolls. This will help keep cards, chips, and tables clean. Cocktails are to be expected, but you can keep options limited to crowd favorites like martinis and mojitos if you can't budget for a private bar. Of course, not everyone likes cocktails. You can show your employees you care by including beer, wine, and non-alcoholic beverages such as mocktails or soda for non-drinkers.
6. Choose the Entertainment:
Wow your guests with entertainment options like magicians, DJs, live bands, showgirls, or comedians. Consider adding a unique twist such as by incorporating a Murder Mystery element or booking a celebrity performer for a special act (it's a great way to go above and beyond for your employees while also creating a night they'll truly never forget).
7. Decide on the Dress Code:
Communicate the dress code to your guests to ensure everyone participates in the theme. Encourage them to dress according to the chosen casino theme, whether it's elegant formal wear for a James Bond theme or glitzy attire for a Las Vegas night.
8. Hire a Photographer or Rent a Photo Booth:
Capture memories from the event by hiring a professional photographer or renting a photo booth. Not only will this help you cherish the night forever, but it can also lead to great PR for your company!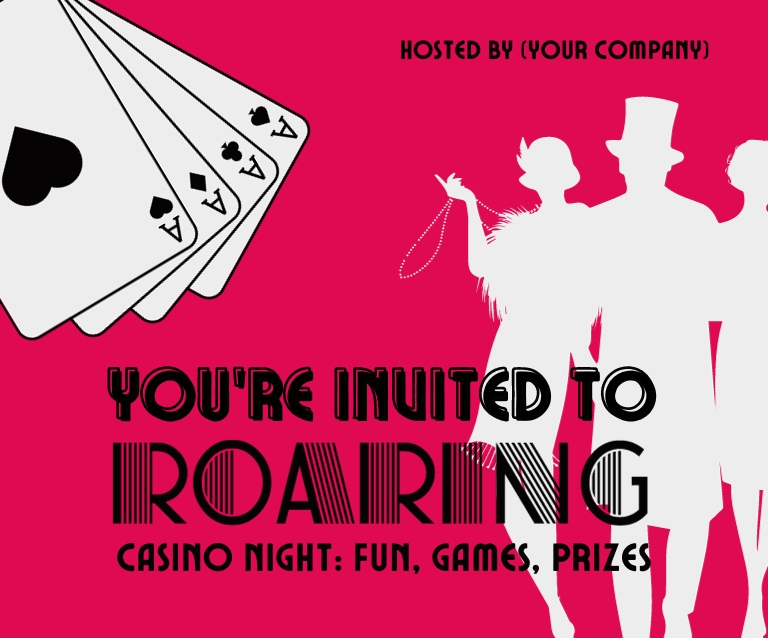 Stage Three: Planning (2 Weeks Before the Event)
With just one month left before the event, it's time to start setting things in motion.
1. Invitations
Using physical invitations that match the party theme are a great way to get guests excited about the event (for example, an art deco card with a simple, elegant design). Include all necessary information like:
Occasion: Clearly state that it's a Casino Party.
Date and Time: Specify the date and start time, as well as the expected finish time.
Location: Include the venue's name and address, along with any specific directions or parking instructions.
Theme: Mention the chosen theme, and encourage guests to dress accordingly.
Dress Code: Provide details about the expected attire.
Plus Ones: Indicate whether guests are allowed to bring a plus one, and if so, request RSVPs for them as well.
RSVP/Contact Details: Include RSVP instructions, whether it's by email or phone, and provide a contact person's information.
Food and Beverage Details: Mention the type of cuisine and drinks that will be served.
Security and ID Requirements: If there are age restrictions or security checks, clearly communicate these requirements.
Parking Information: Offer details about parking options and whether any fees apply.
Any Other Applicable Information: Include any other special instructions or details that guests might need or want to know.
2. Decorations
Choose decorations that will help immerse your employees in the casino party theme. Here are some fun ideas for a traditional Las Vegas theme:
Hang playing cards, dice, and casino banners.
Use centerpieces like martini glass vases filled with playing cards and casino chips.
Use mood lighting, such as red and black, to enhance the casino ambiance.
Arrange themed tableware and tablecloths to match the theme.
Incorporate casino-themed props like giant playing cards and dice.
3. Party Favors
Show your appreciation for every employee who attends by sending them home with memorable party favors:
Personalized Playing Cards: Customize playing cards with your event details or a special message. These can be used repeatedly and serve as a lasting memento.
Poker Chips: Provide guests with personalized poker chips that commemorate the event.
Mini Themed Dessert: Include a delicious, miniature dessert like a cupcake, cheesecake, or cookie that ties into the casino theme.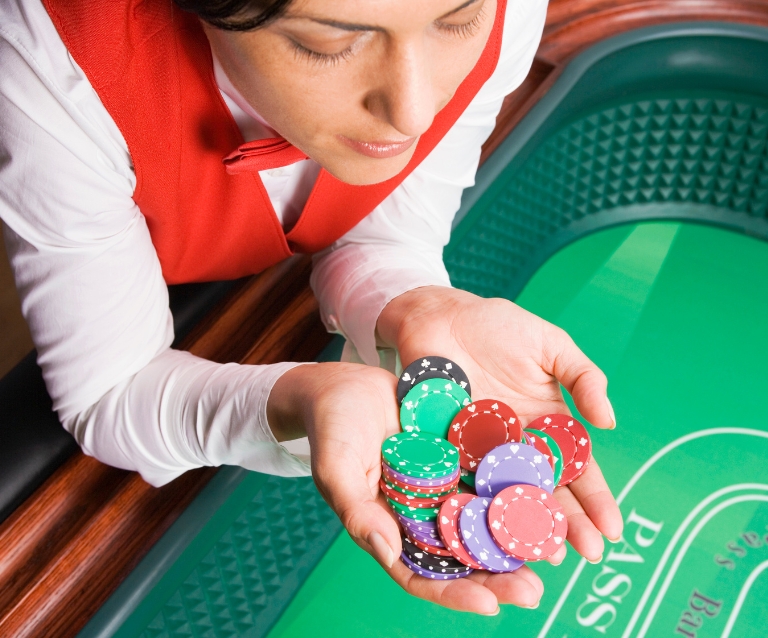 Stage Four: Getting Ready (The Day Before)
It's almost time to give your team the night they'll be talking about for years! Make sure everything goes smoothly by double-checking each of the following:
Supplies: Confirm that all necessary supplies are on-site and ready for use. This includes casino tables, chips, cards, decorations, catering, and any other event-specific items.
Setup: If possible, start setting up the venue or casino tables the night before to save time on the day of the event. Ensure that all decorations are in place, gaming tables are properly arranged, and equipment is functioning correctly.
Logistics: Review the event timeline and logistics with your team to ensure everyone is on the same page. Confirm the arrival time of entertainers, dealers, and catering staff.
Security: If your event involves valuable prizes or a large number of attendees, consider hiring security personnel to maintain a safe and secure environment.
Emergency Plan: Prepare for unexpected blips by having a contingency plan in place. This may include solutions for technical issues, weather-related concerns, or any other unforeseen challenges.
Communication: Ensure all event staff have a reliable means of communication, such as walkie-talkies or cell phones, to stay in touch throughout the night.
Final Walkthrough: Conduct a final walkthrough of the venue to check for any last-minute issues, such as lighting or sound problems. Make any necessary adjustments.
Sleep Well: As the organizer, it's important to get a good night's sleep to be well-rested and alert on the day of the event. A well-rested host is better equipped to handle any unexpected situations.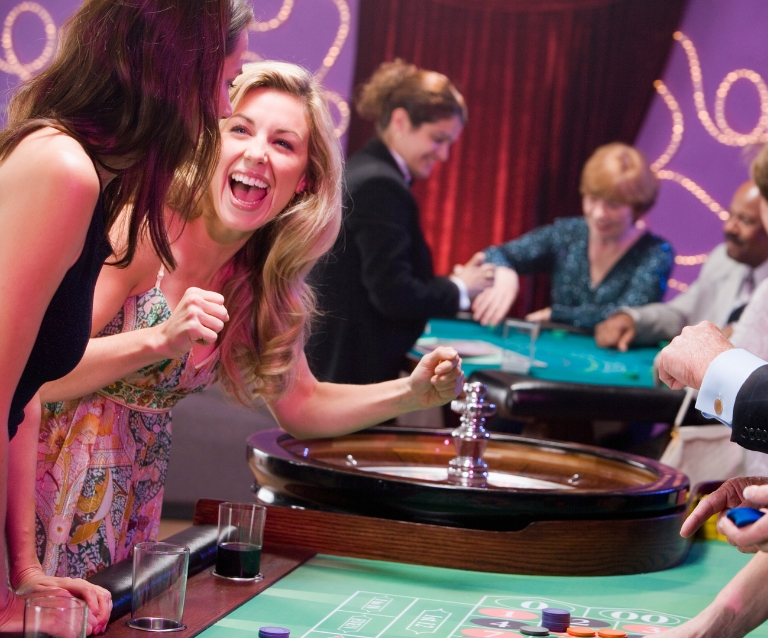 Stage Five: Getting Ready (The Day Of)
This is when all of your hard work and planning comes to fruition! Here's how to make sure everyone has a great time:
Arrival and Setup: Arrive early at the venue to oversee the final setup. Ensure that all decorations, gaming tables, and equipment are in place and ready for action.
Registration and Welcome: Set up a registration table where guests can check in and receive their funny money or chips.
Last but not least, HAVE FUN!!
Casino-Themed Party Etiquette and FAQ
Are casino-themed parties legal?
Yes, casino-themed parties are legal as long as no actual gambling with real money is involved. You should use funny money or chips for entertainment purposes only to comply with gambling regulations. Working with an experienced Casino Party Event Planner will help ensure you are abiding by local guidelines.
Do I need to apply for permits to host a casino party?
The need for permits varies by location and local laws. It's essential to research and understand the legal requirements in your area. In most cases, if you're not facilitating real money gambling, permits won't be necessary. Talk do your casino rental company to get specific guidance for your local area.
What's included in your event packages?
We offer a variety of premiere packages, each including casino-grade table rentals, professional dealers, funny money, chips. Explore all of our options here!
How long does an event usually last?
The duration of a casino-themed event can vary. We find the ideal casino event lasts 3 hours. Most of our events are booked for 3-4 hours, but you can adjust the timing to fit your schedule and preferences. Call us to discuss options!
How many guests can you accommodate?
We have packages for up to 2,000+ guests! Explore our offerings here.
How long does it take to set up and break down casino games?
We set up and break down tables fast and professionally! Ultimately, the amount of time it takes depends on the number of tables, but we often get it done in less than an hour. For events with more than 1000 guests, we may set up the day before.
What kind of casino party package will work best for me?
The ideal package depends on your budget, the number of guests, and your preferences for games and entertainment. Contact us to learn more.
How far in advance should we book with 21 Fun?
The answer to this, is always to book as soon as you can. For the busiest times of the year (holidays and late spring), we recommend booking us at least several months in advance to secure your desired date and package. For the less busy times of the year, we recommend booking at least one month in advance, and no later than 2 weeks in advance. We can accomodate quicker bookings during the less busy times of year. Give us a call and we can let you know our availability for your desired date.
Our guest count has changed! Can we get more tables? Fewer tables?
You can often adjust the number of tables and other event details to accommodate changes in guest count. Contact us as soon as possible to discuss adjustments.
Okay, what's the next step?
Contact us to get started!